It's yummy Monday.
It's also Gift it.
So you know what that means! Yummy Gift It!
Today's fun and yummy gift is courtesy of my brother-in-law's birthday.
Long ago, I introduced my family to the amazingness of Oreo Stuffed Chocolate Chip Cookies, and my bro IL fell in instant love.
It was a love story to withstand the test of time.
So, naturally, when his birthday rolled around, I wanted to make some for him. But I also wanted to give him more than a plate of cookies. What goes better with oreo stuffed choco chip cookies but MILK?? So, I just needed to figure out a way to incorporate that. Which is how the Stuffed Drink Jar idea was born.
However, there are no drink jars large enough to hold a decent amount of stuffed cookies. So I had to make my own. This jar is ginormous. Not the hugest pickle mason jar you can find, but just the next step down. This baby is a half gallon jar. And that's key to this gift, because it allows you to stuff an even dozen cookies down inside it. (more if they aren't the stuffed kind)
So, how do you make your 1/2 gallon jar into a drinking jar?
a large drill bit and drill
a reusable, large diameter straw (they sell them by the drinking jars - my straw is Aladdin brand and came in a 4 pack)
First, bake some cookies. Whatever is the recipients favorite. Bonus points if they're stuffed cookies... you know, to match the theme.
Stuff the cookies into the jar. Well, after you let them cool, of course.
Take the inner lid. Cover it in strips of cute washi tape.
Use a drill with a large drill bit to drill a hole off to the side.
Use a small, extra grippy, pliers to squeeze all around the drilled hole so the jaggedy-ness is pressed tightly to the bottom side of the lid. (I used a very small jewelry making pliers because I could really get it into the hole)
Put the straw through the hole from bottom up.
Place the straw in the jar (be careful not to impale any cookies) and the lid on top. Screw the ring around tightly.
Print out a tag and punch a hole.
Put the tag on some twine and tie it around the ring.
I think this would be a great "welcome to the neighborhood" gift, "happy school starting" teacher gift, or "cheer up!" gift. Or, let's face it. An anytime at all gift, for no reason at all gift, for anyone at all who likes cookies gift.
In short, the best kind of gift.
Here are your tags: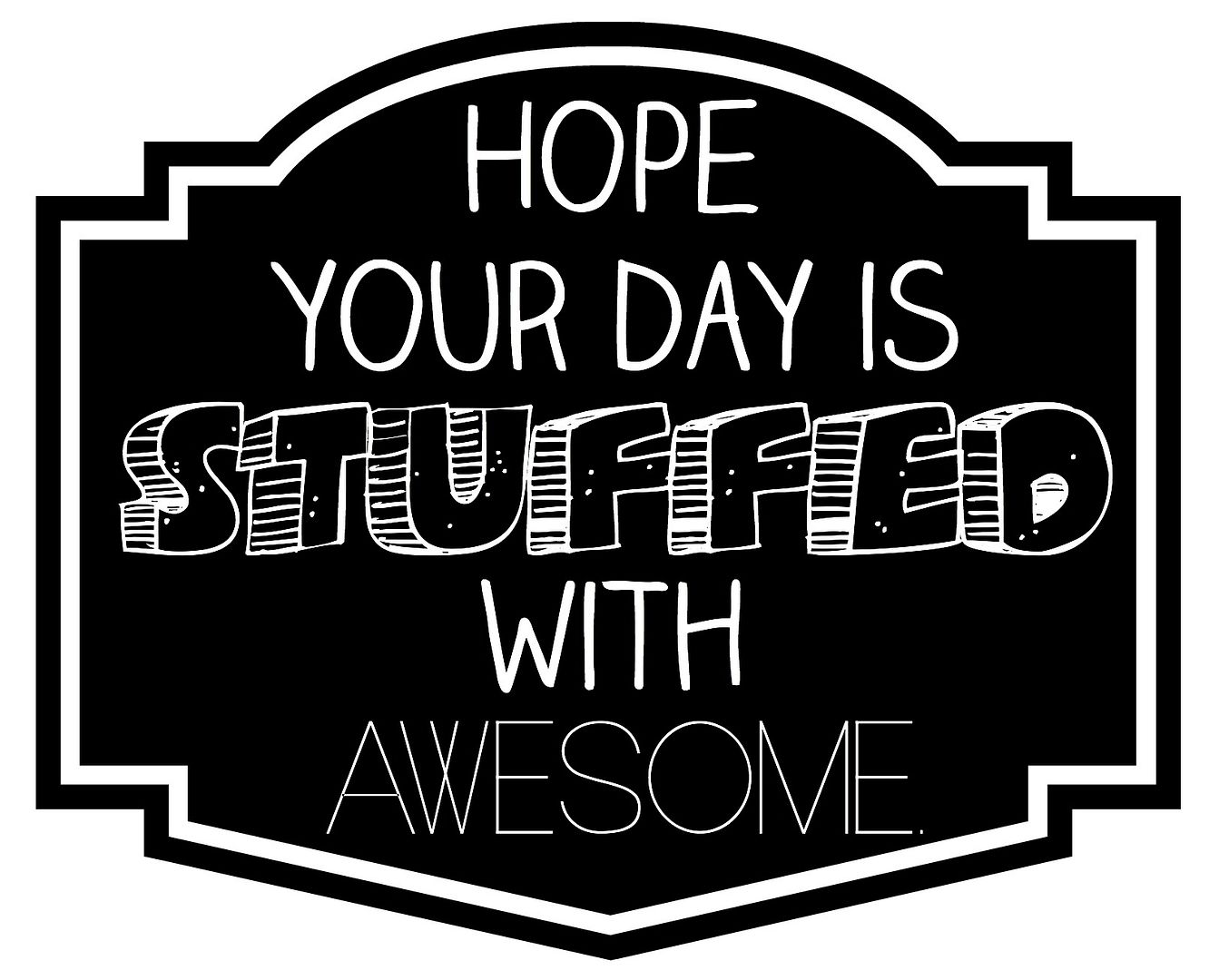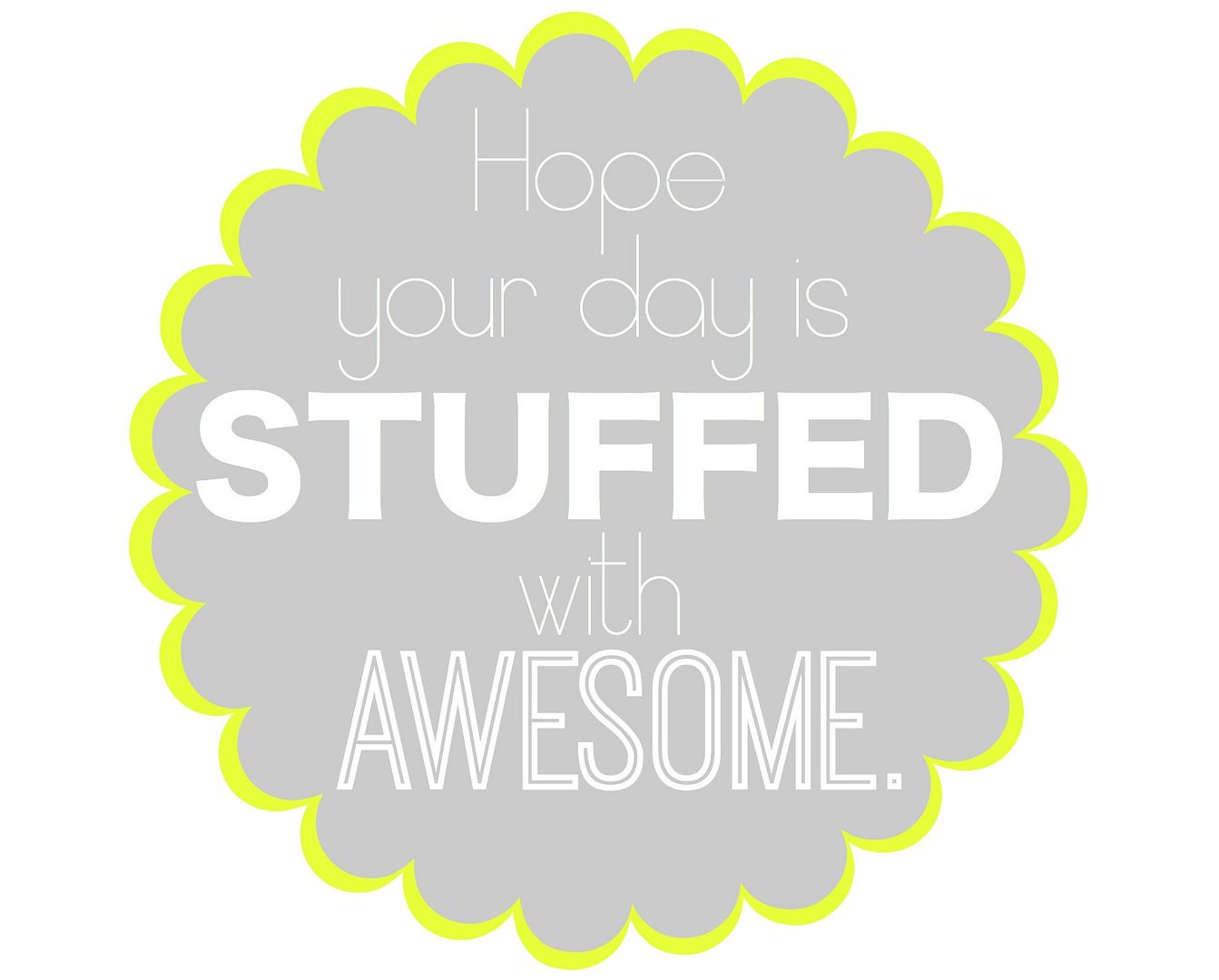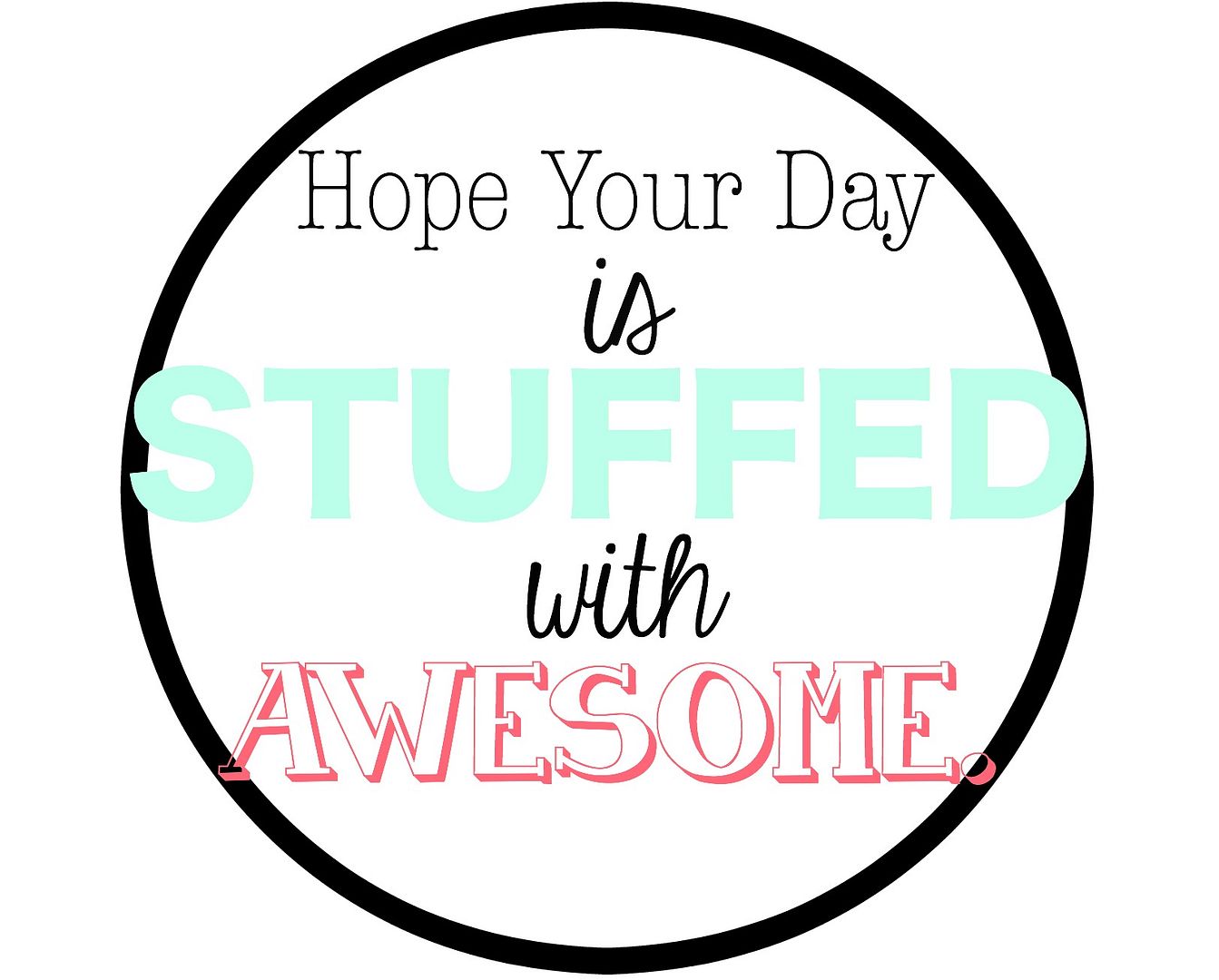 Obviously, you could actually use these tags for nearly anything that is STUFFED in anything else. A bucket stuffed with microwave popcorn? Sure. A box stuffed with stovetop stuffing? Weird, but also ok. If the thing being stuffed inside the other thing is also in itself STUFFED, well, that's just an awesome bonus.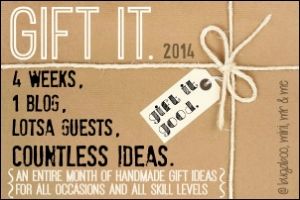 *Be sure to check below for all the fun parties I link to!*