Technically, I suppose this is a gift that works for pretty much any occasion at all!
There are a ton of variations on this theme out there, but this one is SUUUUPER simple. I know because my kids and I made it for my hubby for Father's Day the Saturday before. Not that I procrastinate or anything...
So, to make this ridiculously easy and cute way to display your kids' artwork, all you'll need is:
You won't need the glass from the frame, so you can either chuck it if you have it, or keep that in mind when looking for a thrift store frame. I happened to have three frames that I had spray painted for our living room and then promptly lost the glass (how do you DO that??) and I just kept them around forever until I realized I could turn them into this! So my forgetfulness paid off in this case.
So, here's how you do it:
1. Dissect your frame.
2. Lay your frame back on top of your card stock and trace.
3. Cut the card stock with your scissors so it's the same size as the frame back.
4. Decorate your card stock with washi tape - however you want. I kept it simple since it was for my hubby who is of the "less is more" mindset.
5. Put hot glue all around the edge of the front of the frame back and a little in the middle.
6. Press your card stock down so it's secure and not wrinkly.
7. Pop this back in your frame and secure the back with the little holders on the frame.
8. Put washi tape on your mini clothespin.
9. Dab hot glue on the back of the clothespin.
10. Stick the clothespin down at the top of the card stock in the middle, just below the frame.
Ta-da!
I meant for these to be artwork displays for my hubby's office at work. The kids are constantly drawing - especially bug - and I thought it would be nice for him to have a special place to put the art. I had the two older kiddos draw a photo of themselves with daddy (bug's was an awesome rendition of "super dad." Since Pip can't draw yet, I stuck a family photo in the third one.
I totally forgot to take a picture of the artwork in the display frames... which is so like me...
but let's just say it looks cute and I'm happy with how this super quick and easy gift turned out. Especially since I made it with stuff I already had!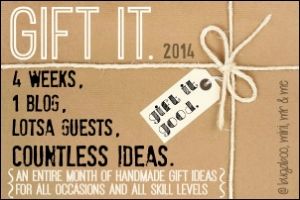 *Be sure to check below for all the fun parties I link to!*