After I made Zoe her heart-toe shoes for Valentine's Day, I figured the boy could use some shoes, too. I had these plain tan slip-ons I got on clearance at Walmart and decided to make them fancy pants - in a "boy way" (Ezra insisted).
I decided on a fun, geometric print, almost tribal in a way.
Unfortunately, it took me so long to complete them (in true professional procrastinator fashion) that his feet grew out of them.
Yeah.
So these will end up being Zoe's as well, though they're just a tad too big currently.
Would you like to turn your plain shoes into a work of art?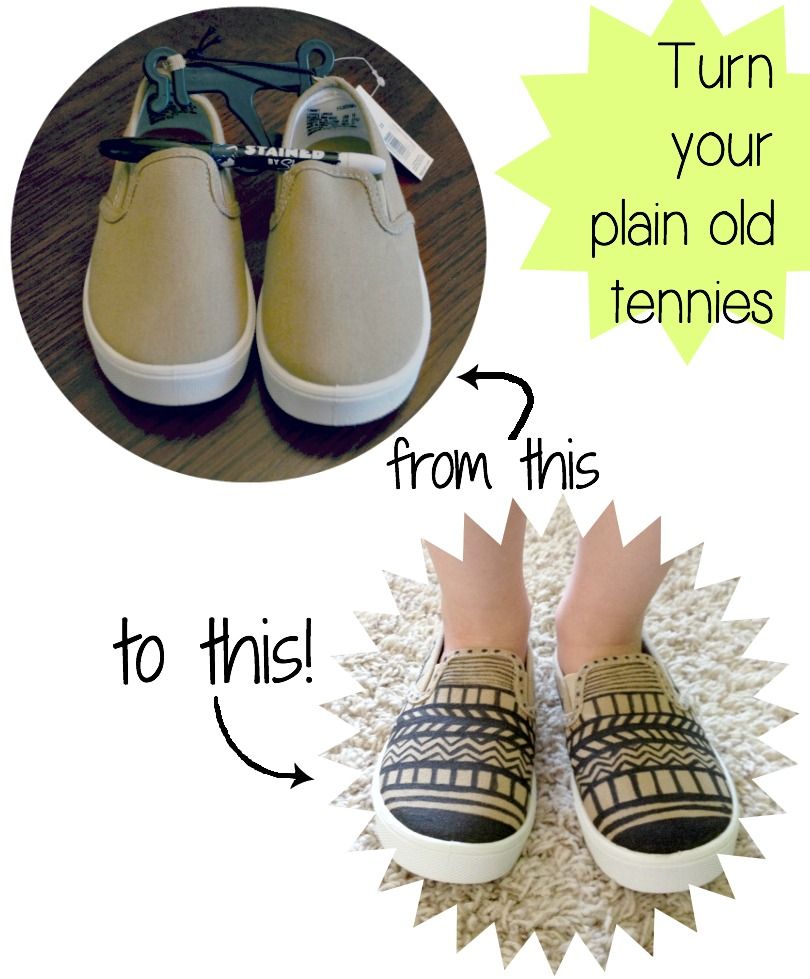 All you need is a Sharpie fabric pen! And a little creativity. Possibly a ruler if you want your lines to be straighter than mine.
I basically just made them up as I went, starting at the toe.
Perfect for walking.
If you like these, check out my other shoes!
Heart-Toe Shoes
Glittered Zebra Printed Shoes
Sloppy Joe's Shoes
Snappy Shoes

*Be sure to check below for all the fun parties I link to!*