This is yet another one of those "old fashioned bar" recipes that comes in many variations from many sources. I can't for the life of pin down the source of this particular recipe... one of those seasonal newsletter type holiday cookie recipe books? A church cookbook? My mom's old recipes? Betty Crocker's cookie book? Not sure.
Despite its unknown origins, these bars are worth a bake. They're like a pecan pie, but without any corn syrup. Or hard to make crust.
The recipe calls for quite a lot of butter (hence the name) but honestly, isn't that what dessert it about anyway? Butter and sugar. Maybe a few fruits or nuts for flavor.
Although it's incredibly difficult to keep your hands off, I do recommend making these a day ahead. It doesn't actually take an entire 12 hours for them to set completely, but it DOES take a long time. And though they taste amazing and warm and gooey right out of the oven, you'll lose all your filling as it oozes and settles in the bottom of the pan. (or the bottom of your VAN if you're transporting them right away, not that I know from personal experience or anything, that's purely hypothetical. As in, if you take them out of the oven, put them on a tray and try to drive across town, be prepared for the whole darn top to slide off the pan and onto the van floor when you hastily grab the pan at the stoplight to prevent it from sliding off the console and making a mess - thus burning your hand as well. Hypothetical.)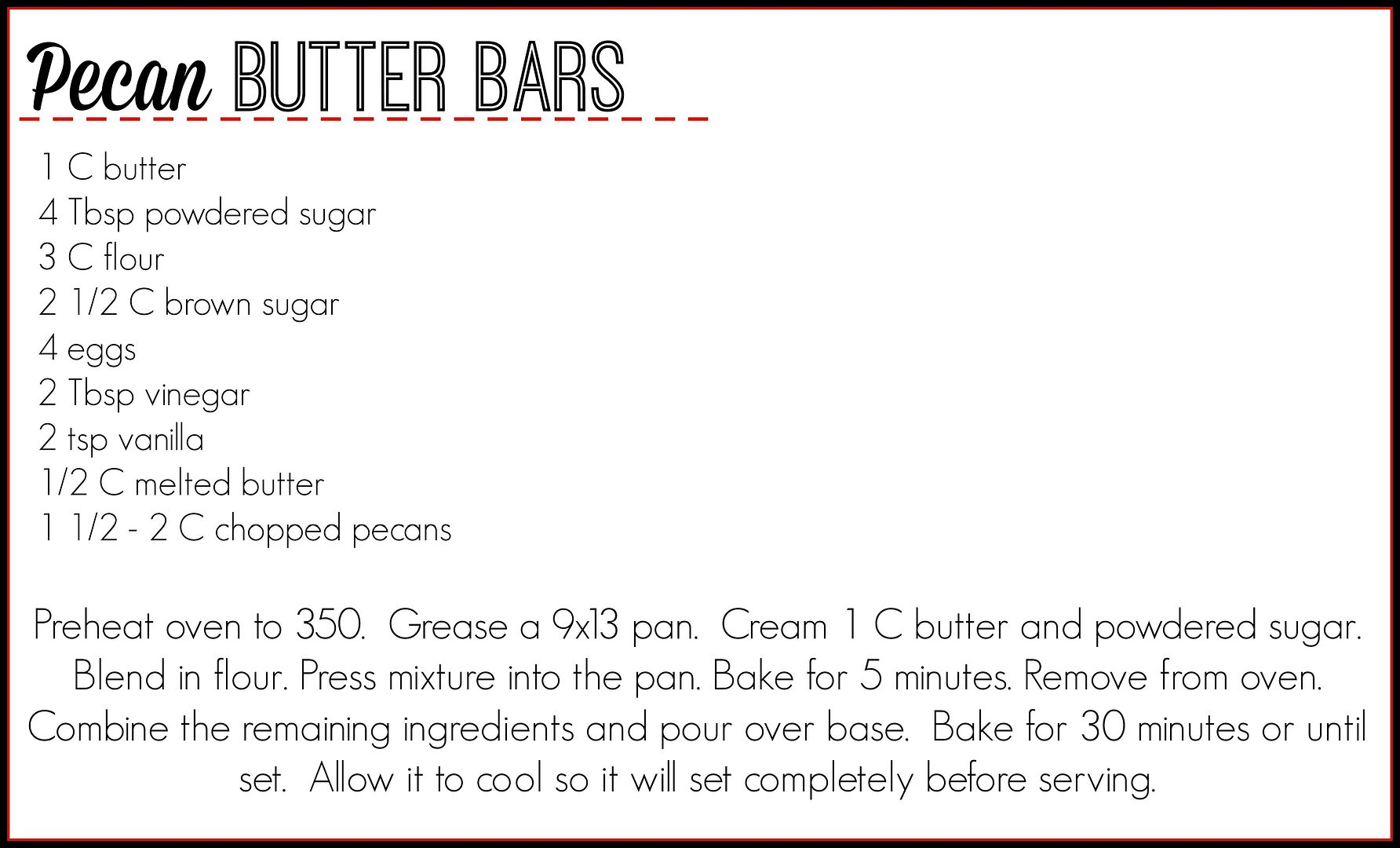 They taste phenomenal with a little vanilla ice cream. Lick your lips good. What am I saying? Lick the PLATE good.
They're so good that I bought pecans in bulk at Costco so I could have them on hand to make this ALL THE TIME.
I'll admit it. I'm not ashamed.
Ok, I didn't REALLY lick the plate. That's kind of gross. But they are good enough to do so if you're so inclined.
Well, now I want to go make some. Sheesh.

*Be sure to check below for all the fun parties I link to!*